ALMA Outside!
Program Descriptions:
K'tana: Pre-K
Sunday May 16,
12:00-1:00pm
Abundance Farm
K'tana kiddos, gather outside in the sun with Maisie to end our year together! You'll explore Abundance farm, practice some Hebrew by moving our bodies, and hear about the Jewish holiday of Shavuot. Parent(s) are invited and required to join. Bring a picnic lunch and we'll eat at a distance!
Amirim: Gr 2-3
Sunday May 16,
10:30-11:30am
Park Hill Orchard
There's a tradition on Shavuot to decorate the synagogue with flowering boughs, and this year we bring a new twist: we'll bring the shul to Park Hill Orchard. Join Morah Chana, Aram, and Adeena in welcoming Shavuot at Park Hill! It is said that when God bestowed the Torah to Moses and the Jewish people that the rivers ran uphill, and animals ran backwards. This is our big chance to mark that moment! Parent(s) are invited and required to join.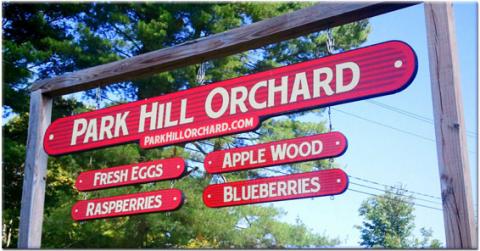 Ilanot: Gr 4-5
Sunday May 2,
1:00-2:00pm
Abundance Farm
Join Zeydi in person (!) to celebrate the often overlooked and delightfully festive holiday of Lag Bao(y)mer! Why do we make bonfires on this day? Why is the number 33 so important? What does this holiday have to do with plagues & pandemics? All this will be answered & more! We'll meet for an hour on Abundance Farm (though feel free to stay after and hang out!).
Rimonim: Gr 6-7
Sunday May 2,
10:00-11:00am
Abundance Farm
Join Liel for a Rimonim Celebration on the farm! You'll spend the upcoming weeks deciding together as a class how we would like to spend this time together, but get ready for some gardening, adventures, a bonfire, the possibilities are endless! This is a student-only program and a joyous opportunity to celebrate the brilliance of Rimonim and all that you have created together this year.
Post-Rimonim
The Post-Rimonim class will be gathering on Abundance Farm for outdoor classes throughout our Siyyim semester with their teacher, Eliana Shwayder, and Rabbi Jacob Fine for Ivrit v'Tefillah on Thursdays, 4-6pm.
Sat, April 17 2021
5 Iyyar 5781
Sat, April 17 2021 5 Iyyar 5781